Movie Releases 02-16-21
Quick View
Beyond homesickness for Australia, eightyish '80s celeb Paul Hogan (playing a fictionalized version of himself) was pretty much used to quiet retirement in L.A. However, between his angry granddaughter's insistence he accept the knighthood he declined, and pushy producers trying to land his participation in a "Crocodile Dundee" reboot, the quiet's about to end. Self-referential farce co-stars John Cleese, Chevy Chase, Olivia Newton-John, Reginald VelJohnson, Wayne Knight. 88 min. Widescreen; Soundtrack: English.
Quick View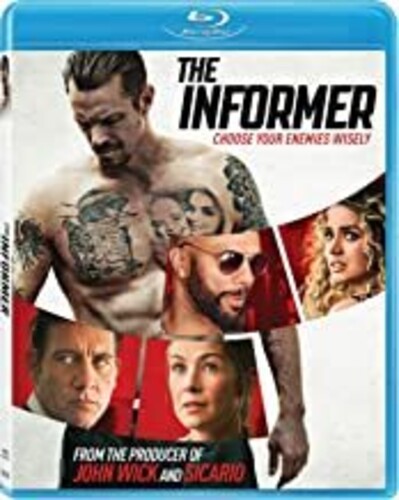 Blu-Ray: $23.99 UNAVAILABLE
Ex-soldier/ex-con Pete Koslow (Joel Kinnaman) agreed to pose as Polish Mafia and help FBI agent Erica Wilcox (Rosamund Pike) sting rising Fentanyl dealer Ryszard Klimek (Eugene Lipinski). A state cop who stumbled into the operation wound up dead-and now, Koslow has to follow Klimek into prison to get the goods on him, or else his handlers will leave his family to twist in the wind. Intense crime thriller from Britain co-stars Clive Owen, Ana de Armas, Common. 113 min. Widescreen; Soundtrack: English.